Description
Customize Apparel, Accessories, Decor and More
The XT-640S was awarded Best Direct to Garment Printer in the prestigious European Digital Press Association Awards, 2020. It prints durable, full-color designs, photos, logos, and text directly onto a wide range of cotton and cotton-blend products. It's the perfect flexible printing answer for screen printing businesses who no longer want to turn down short-run orders and want to ramp-up production during busy times, or graphics apparel businesses looking for an advanced "print-what-you-want" solution to expand their product options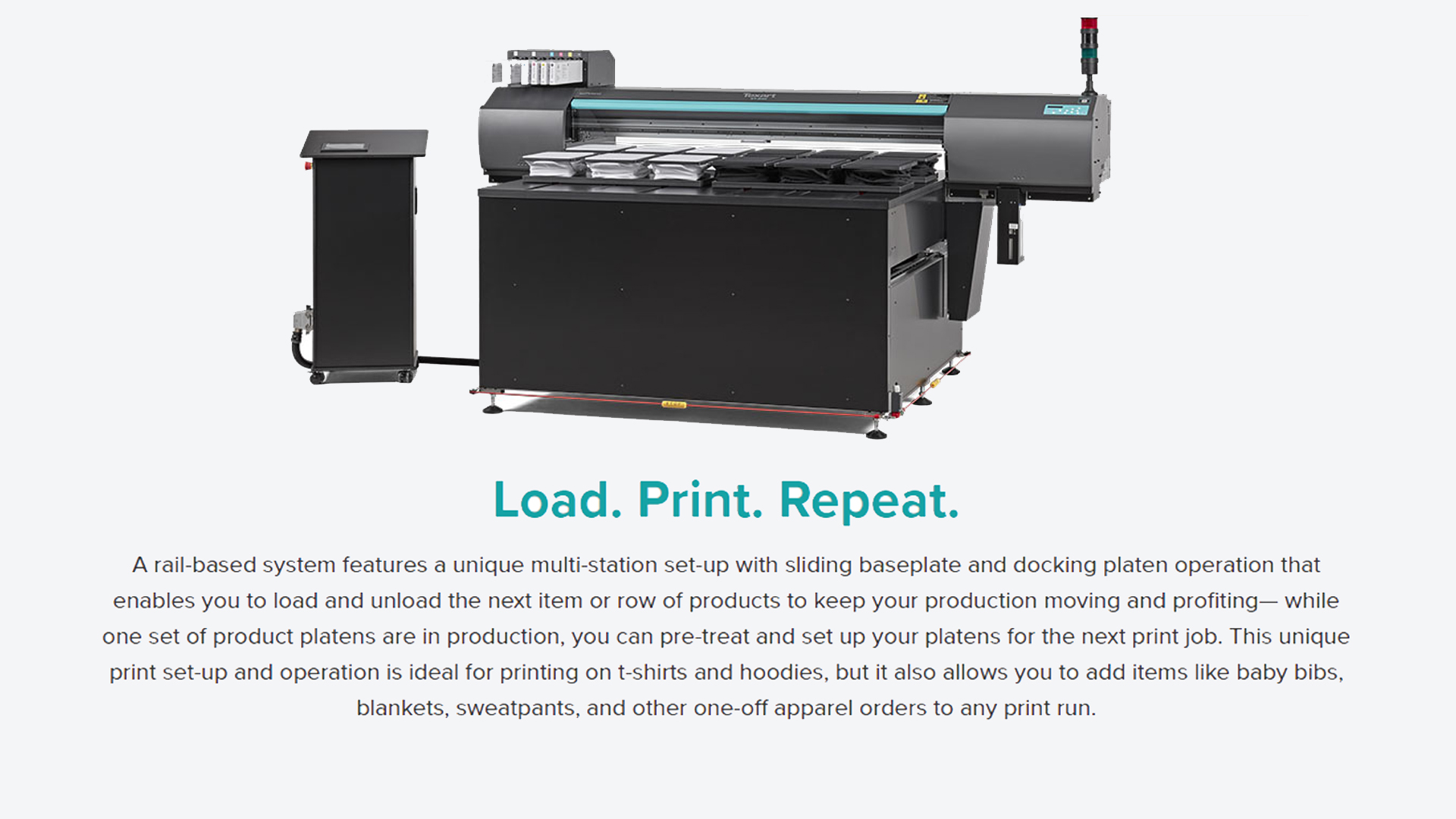 GIFTWARE
Add giftware items to your ecommerce store and product portfolios— get creative and profitable with a range of popular products like tote bags, scarves, can koozies, hats, dishcloths and much more.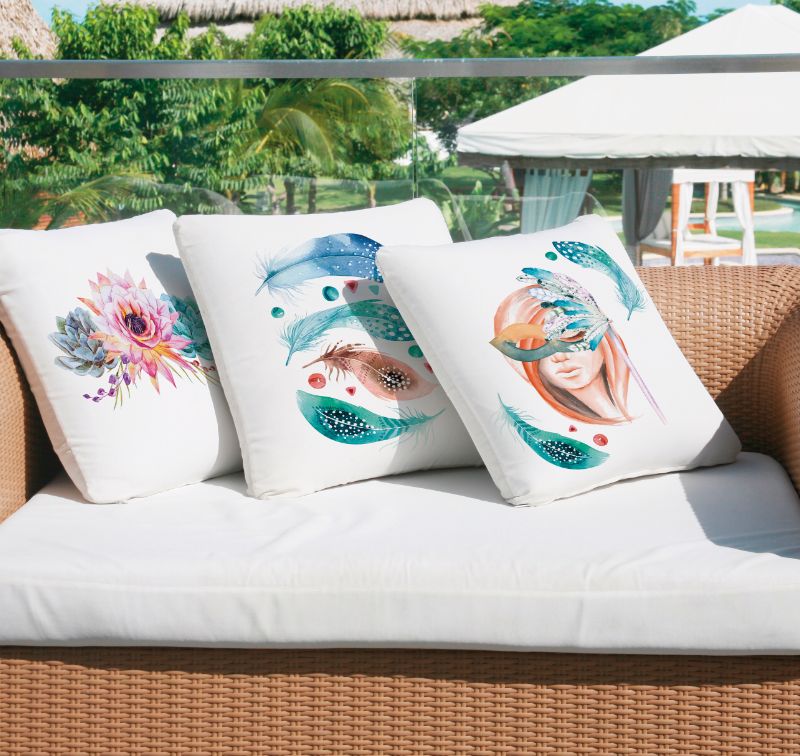 DÉCOR & ACCESSORIES
It's not just for apparel. The XT-640S has an 8-inch height clearance so you can print and expand into profitable items like custom-printed towels, cushion covers, pillowcases, and more.
T-SHIRTS
Produce graphic t-shirts, polo shirts, hoodies and sweatshirts on-demand or in high-volume with continuous printing that utilizes a unique rail-based machine operation.
APPAREL
Print beyond t-shirts with a large bed and expanded print height. Print on overalls, jean jackets, jeans, sweatpants, shorts, shoes and other specialty items. and so much more.
Specification
Printing method
Piezoelectric inkjet
Fixture capacity
9.5 x 12 in
(241 x 305 mm)
12
12 x 16 in
(305 x 406 mm)
8
16 x 20 in
(406 x 508 mm)
4
Bed size
63 (W) x 54 (D) x 8 (H) in
(1600 (W) x 1372 (D) x 203 (H) mm)
Ink cartridges
Type
INKU DTG Pigment
Colors
Cyan, Magenta, Yellow, Black, White
Capacity
500 cc
Ink configurations
CMYKWhWh
Printing resolution (dpi)
Maximum 1440 dpi
Media compatibility*1
Cotton, cotton rich blends
Movement method
High resolution stepping motor
Distance accuracy
Error of less than ±0.3% of distance travelled, or ±0.01 in (±0.3 mm), whichever is greater
Horizontal repeat accuracy
±0.01mm
Media height setting
Manual, auto sensor
Surface control
Manual, auto sensor
Control Interface
7″ Color LCD touch screen
Interface
Ethernet Base 10/100
Power-saving function
Automatic sleep feature
Power- requirements
220V, 16A,1-phase
Power consumption
During operation
1.2 kw maximum
Sleep mode
150 w
Acoustic noise level
During operation
<70 db
During standby
<45 db
Dimensions
Printer unit
107.48 (W) x 61.42 (D) x 57.09 (H) in
(2730 (W) x 1560 (D) x 1450 (H) mm)
Control tower
20.87 (W) x 20.87 (D) x 42.52 (H) in
(530 (W) x 530 (D) x 1080 (H) mm)
Weight (without platens)
1,367 lbs (620 kg)
Weight distribution
6 points (3.15 in or 80 mm diameter)
Environment
Power on
Temperature: 64 to 77ºF (18 to 25ºC),
Relative Humidity: 35 to 65% (no condensation)
Power off
Temperature: 59 to 86ºF (15 to 30ºC),
Relative Humidity: 20 to 80% (no condensation)
Included accessories
CADlink Digital Factory Apparel Pro, Roland DG Edition Software, Eight (8) M/L platens (SKU# JIG-XTS-300-400), Four (4) JIG-DOC-XTS-2, user manual, power cable, cleaning kit, installation toolbox


CADlink Digital Factory Apparel Pro, Roland DG Edition Software
Operating System
Windows® 10, Windows® 8, Windows® 7
CPU
Minimum Requirement
Dual Core (2.0 GHz or higher)
Recommended
Triple Core (2.0 GHz or higher)
RAM
Minimum Requirement
2 GB
Recommended
4 GB
HDD
Minimum Requirement
500 GB
Recommended
750+ GB