Description
With its rugged construction and dual-print heads, the XT-640 Dye-Sublimation Printer is built to meet the most demanding production and quality requirements. It provides machine stability, a choice of ink configurations, including Fluorescent Pink (Fp) and Fluorescent Yellow (Fy), and is one of the fastest dye-sublimation printers on the market. Equipped with automatic ink-switching and iPad printer assist features, it also supports unattended printing on long print runs, even in high-speed modes
Durable and lasting build quality for long print runs and non-stop production
Dual-print heads increase production speed and maximize color quality with 7-droplet technology
4-color high-speed printing or 8-color printing for wider color gamut and smooth color gradients
Roland DG Fluor Color Library offers hundreds of new colors with new Fluorescent Pink and Yellow inks
Automatic ink-switching and iPad printer assist for unattended printing
Error-free media alignment with new feed adjuster, take-up system and powerful vacuum
Print Error-Free with Advanced New Features
The XT-640 offers exceptional media tracking to prevent alignment errors during production. An advanced vacuum system keeps transfer paper flat for printing, while a convenient new feed adjuster and take-up system prevents media skewing and ensures a correctly wound roll for smooth transition to the heat transfer process.
Texart™ XT-640 Specification
Printing technology
Piezoelectric inkjet
Media
Width
10.2 to 64 in. (259 to 1,625 mm)
Thickness
Maximum 39 mil (1.0 mm)
Roll outer diameter
Maximum 8.3 in. (210 mm)
Roll weight
Maximum 88 lbs. (40 kg)
Core diameter *1
3 in. (76.2 mm) or 2 in. (50.8 mm)
Printing width *2
Maximum 63.6 in. (1,615 mm)
Maximum speed
(4-color 360×360 print mode)
1,098 ft2/hr (102 m2/hr)
Ink
Types
Texart Ink (1 Liter pouches)
Colors

4-color (CMYK) and 8-color (Choose from CMYK+LcLmOrVi and CMYK+OrViFpFy options)

Available colors: cyan, magenta, yellow, black, light cyan, light magenta, orange, violet, fluorescent pink, and fluorescent yellow

Printing resolution (dots per inch)
Maximum 1,440 dpi
Distance accuracy *3
Error of less than ±0.3 % of distance traveled, or ±0.3 mm, whichever is greater
Dryer *4
Setting range for the preset temperature: 30 to 55°C (86 to 131°F)
Connectivity
Ethernet (100BASE-TX/1000BASE-T, automatic switching)
Power-saving function
Automatic sleep feature
Power requirements
AC 100 to 120V ±10%, 5.5 A, 50/60 Hz or AC 220 to 240V ±10%, 2.8A, 50/60 Hz
Power consumption
During operation
Approx. 750W
Sleep mode
Approx. 70 W
Acoustic noise level
During operation
62 dB (A) or less
During standby
45 dB (A) or less
Dimensions (with stand))
111.7 (W) x 32.7 (D) x 65 (H) in.
(2,835(W) x 830(D) x 1,650 (H) mm)
Weight (with stand)
471.8 lb. (214 kg)
Environment
Power on
Temperature: 18 to 25°C (64.4 to 77°F)
Humidity: 35 to 65%RH (non-condensing)
Power off
Temperature: 15 to 30°C (59 to 86°F)
Humidity: 20 to 80%RH (noncondensing)
Included items
Exclusive stands, power cord, media clamps, media holder, replacement blade for separating knife, Software RIP, User's Manual, etc.
ErgoSoft Roland DG Edition System Requirements
| | |
| --- | --- |
| Operating system | Windows® 8/8.1 (32/64-bit); Windows® 7 Ultimate/Professional (32/64-bit); Windows Vista® Ultimate/Business (32/64-bit) |
| CPU | Quadcore 2.5 GHz or faster recommended |
| RAM | 4 GB or more recommended |
| Video card and monitor | A resolution of 1,280 × 1,024 or more recommended |
| Free hard-disk space | 40 GB or more recommended |
| Optical drive | DVD-ROM drive |
*1 The media holder for this machine is exclusively designed for media rolls with a paper tube measuring 3 inches in diameter. To use 2-inches media rolls, the optional media flanges are required.
*2 The length of the production run is subject to the limitations of the software program.
*3
Media type: Media specified by Roland DG Corp.
Temperature: 25°C (77°F), humidity: 50%
Roll media must be loaded correctly.
Excluding expansion/contraction of the media
All corrections or adjustment function of this machine have been made properly.
Print travel: 1 m
*4
Warm-up is required after the power is turned on. This may require 5 to 20 minutes, depending on the operating environment.
Depending on the ambient temperature and the media width, the set temperature may not be reached.
Texart XT-640 Dye-Sublimation Printer Applications
Made for Making Sportswear
Dye-sublimation transfer printing is perfect for customizing polyester sportswear fabrics and apparel. The XT-640 is the ideal device to create brilliantly colorful graphics for team uniforms, amateur sportswear and professional sportswear.
Branded and Personalized Fashion and Apparel
Whether you're making your own fashion statement with clothing and pattern design, or company branding t-shirts and apparel, the XT-640 gives you a wealth of fabric and customization options. It's the perfect machine for high-volume production of corporate clothing or high-end fashion products.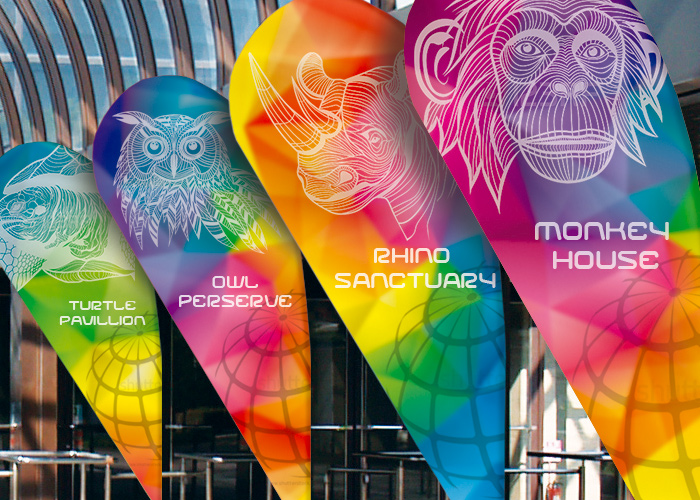 Eye-Catching Soft Signage
Create stunning banners, flags, backdrops, points-of-purchase and more at high speeds. Utilize the XT-640's additional ink options for producing photographic quality images with subtle skin tones and extremely vivid colors.
Merchandise Like Mad
Use the XT-640 for customizing promotional gifts, gadgets, sports equipment and merchandise. From smart phone cases to custom decorated tiles, the XT-640 is an incredibly reliable and unstoppable dye-sublimation transfer printing machine that can help you kick-start your customization empire.
Put logos, brands, patterns and designs on a wide variety of fabrics for home furnishing, home décor and wall coverings. With the XT-640, you can create high-volumes of décor items in the fastest time possible.