Description
Engineered to Perform,
Designed to Combine, Built to Profit
The GR2 vinyl cutter is the perfect choice if you're a large format printer owner who's looking to dramatically expand the scope of your business to include print-then-cut applications. It's also ideal for adding speed and cutting precision to cut only projects. Developed to meet the needs of print professionals in various industries, the GR2 has the functionality for a wide range of products.
Versatile Cutting on a Range of Materials
A CAMM-1 Pro Vinyl Cutter easily handles the following materials. Four GX models are available, for handling material from 2 to 72 inches wide, and cutting from 2 to 65 inches wide.
Vinyl
Reflective vinyl
Twill
Paint mask
Heat transfer
Mylar
Polyester
Sandblast mask
Vehicle Graphics
Accelerate your vehicle graphics production today and deliver perfect results to even more customers. You can offer a reliable vehicle graphics solution thanks to the precise tracking ability and the range of cutting force that lets you produce everything from window tinting to paint protection film.

Signs, POP's Displays and Promos
Satisfy the needs of the most demanding customers with the versatility of the GR2. Its high blade force lets you cut tough materials like reflective vinyl without compromising on quality, and it can also deal with high-volume cutting projects for signs, retail promos, POP displays, wall graphics floor graphics, and other apps

Heat Transfer Apparel
Add custom garment production to your applications with the GR2. With more downforce and accuracy, it enables you to work with a range of thicker, specialist vinyls like heavy flock, glitter coated, and other heat transfer materials— create high-end custom tees, jerseys and other garments.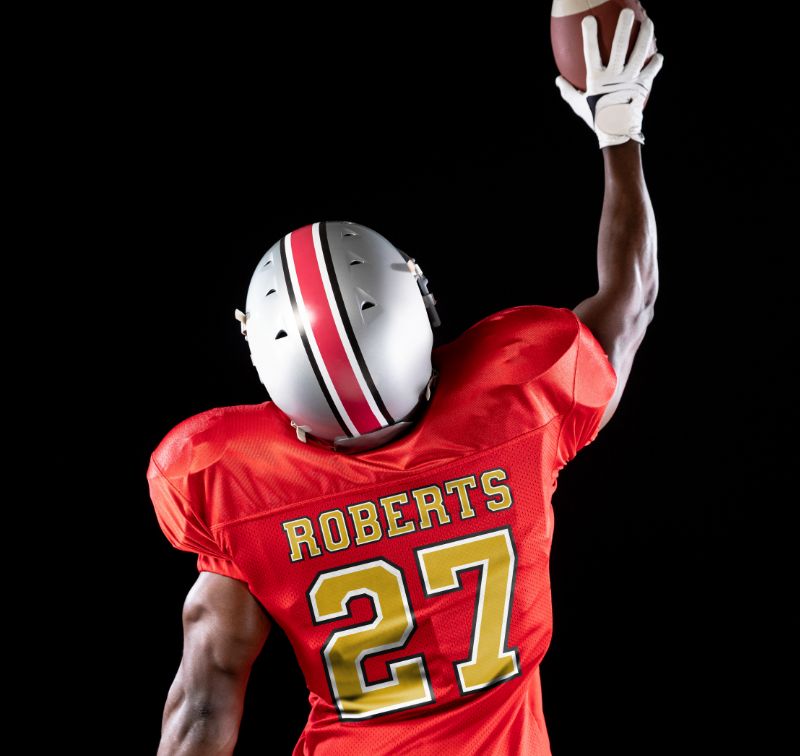 Labels, Stickers and Decals
Cut quick labels and stickers in vinyl or cut full color stickers and labels as part of your print-then-cut workflow with a Roland DG printer. Maintain accuracy with advanced crop mark detection functionality and cut through heavy-duty laminate to produce durable prints, cut with absolute precision on the GR2.
Applications
---

Labels and Decals
Pair your GX series cutter with a Roland printer to contour cut printed labels and decals. Roland's optical registration system makes it easy and precise.

Heat Applied Digital Cut Graphics
Roland's GX-24 cutter is the perfect tool for cutting a wide range of colorfast heat-applied materials for personalizing jerseys, caps, gym bags and jackets using heat-applied materials like flock, reflective, neon, glitter and twill.
Window Tinting
For precision cutting of window tint, nothing beats a GX series cutter. Loaded with more than 2000 window film templates, Film Design Pro software provides powerful design tools
Rhinestone Decoration
R-WearStudio software also allows you to create custom rhinestone templates using Roland's GX series of cutters, personalizing everything from T-shirts and handbags to wine bottles and cell phones with only a small investment.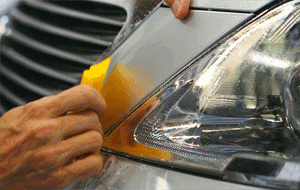 Clear Paint Protection
Who wants to risk the paint job on their new car to chips from flying rocks and other debris, parking lot mishaps and with shopping carts and car doors? An optional upgrade package for Film Design Pro offers access to an easily vast database of urethane paint protection film patterns. The patterns can be re-used over and over without the per-cut fee associated with other programs on the market. 
Cut Vinyl
Roland offers a complete line of professional GX-Series cutters for vinyl signs, vehicle graphics, window tinting, labels, stencils and pinstriping applications. Roland's optical registration system makes it fast and easy to contour cut full-color pre-printed graphics for print/cut applications as well. Contour cut a variety of materials including paint mask, window film, twill, heat transfers and sandblast.
VEHICLE WRAPS AND CAR DECAL PRINTER/CUTTERS
From motorcycles to automobiles, trucks, buses and boats, if it moves, it can be wrapped. And there's no better machine to build your vehicle wrap and car decal business around than a Roland DG. Equipped with fast, reliable and media versatile technology, Roland DG users can create everything from full wraps to airbrush stencils and everything in-between with unmatched quality and ease. 
Vehicle Wrapping
Everything from a pink tank to a series-winning NASCAR race car has been wrapped with a Roland DG. When it comes to color quality, durability, speed, reliability and low running costs, Roland DG inks and inkjet devices have the upper hand over latex and other technologies. Roland DG machines not only allow users to go from RIP and print to laminate and install without delay, they also handle heat sensitive materials and give users far more application options. Simply put, they are the choice of vehicle wrap professionals.
Key Features
| | |
| --- | --- |
|   | Easy integration with TrueVIS VF2-640 and other large-format Roland DG printers using VersaWorks 6 RIP software. |
|   | Cutting speeds that make a big difference to your business— cut with precision at 1,530 mm/s to increase your graphics output. |
|   | Reduce production errors with a combination of intuitive software, features, advanced machine sensors and crop-mark detection. |
| | |
| --- | --- |
|   | A downforce of up to 600 gf expands your media capabilities to include high luminosity reflective sheets, sandblast mask, and other specialty materials. |
|   | Cut exact with the overcut function that cuts perfect angles and sharp corners when cutting thick material. |
|   | Immediately expand your sign shop capabilities when you pair your large-format inkjet printer with a GR2 cutter. |
Model
GR2-640
GR2-540
Drive system
Cutting mechanism
Digital control servo motor
Media-moving method
Acceptable material size (*1)(*2)
Width:
Max. 70.1 in. (1,782 mm)
Min. 1.97 in. (50 mm)
Max. 62.7 in. (1,594 mm)
Min. 1.97 in. (50 mm)
Thickness:
Thickness including backing paper is 0.8 mm (31.4 mil.) or less
Roll weight:
52.9 lb. (24 kg)
44.1 lb. (20 kg)
Maximum cutting area
Width: 64 in. (1,627 mm)
Length: 1,968 in. (50 m)
Width: 54 in. (1,372 mm)
Length: 1,968 in. (50 m)
Usable Tools
CAMM-1 series blade (including blades for flatbed use)
Maximum cutting speed
1.19 to 60 in./s (30 to 1,530 mm/s)
Cutting force
5 – 600 gf
Mechanical resolution
0.236 mil./step (0.006 mm/step)
Software resolution
0.98 mil./step (0.025 mm/step)
Distance accuracy (*3)
Error of less than ±0.1% of distance traveled or 0.254 mm (10 mil.), whichever is greater
Repeatability (*3)(*4)(*5)
3.94 mil. (0.1 mm) or less
Connectivity
Ethernet (automatic switching between 10BASE-T and 100BASE-TX)
USB 2.0 (FULL SPEED compliant)
RS-232C
Replot memory
32 MB
Command system
HP-GL, HP-GL/2 compliant
Power requirements
AC 100 to 240 V ± 10%, 50/60 Hz
Power consumption
Approx. 110 W
Acoustic noise level
During operation 56 dB (A) or less
During standby 40 dB (A) or less
Dimensions (Width x Depth x Height)
78.1 in. (W) x 30 in. (D) x 44.4 in. (H)
1,982 mm (W) x 756 mm (D) x 1,127 mm (H)
68 in. (W) x 25.7 in. (D) x 44 in. (H)
1,711 mm (W) x 651 mm (D) x 1,111 mm (H)
Weight
214 lb. (97 kg)
133 lb. (60 kg)
Packaging dimensions
87 in. (W) x 15.6 in. (D) x 34.7 in. (H)
2,200 mm (W) x 395 mm (D) x 880 mm (H)
81 in. (W) x 15.6 in. (D) x 33.5 in. (H)
2,040 mm (W) x 395 mm (D) x 850 mm (H)
Packaging weight
214 lb. (97 kg)
188 lb. (85 kg)
Operating environment
Temperature: 15 to 30 °c (59 to 86 °F),
Humidity: 25 to 75% RH (no condensation)
Accessories
USB cable, cutting pad, safe blade, dedicated stand, tweezers, user's manual, etc.
1: Depending upon the type, material that is 500 mm (19.6 in.) or longer may shift during cutting.
*2: You may also be unable to cut some types of material.
*3: According to material and cutting conditions as specified by Roland DG Corporation.
*4: Excluding expansion/contraction of the material.
*5: Range for assured repetition accuracy:
For media with a width exceeding 610 mm (24 in.): Length: 4,000 mm (157 in.)
For media with a width of 610 mm (24 in.) or less: Length: 8,000 mm (314 in.)
Software
| | | |
| --- | --- | --- |
|   | Operating System | Application Software |
| Roland DG VersaWorks6 Ver. 6.10.0※ | Windows® 10 (32/64 bit), Windows® 8.1 (32/64 bit) | — |
| Roland DG GreatCut R | Windows® 10 (32/64 bit), Windows® 8.1 (32/64 bit) | — |
| Roland DG AASⅡPlug-in for Adobe Illustrator (Windows) | Windows® 10 (32/64 bit), Windows® 8.1 (32/64 bit) | Adobe Illustrator CC (2014) / CC (2015) / CC (2017) / CC (2018) / CC (2019)/ CC (2020) / CC (2021) |
| Roland DG AASⅡ Plug-in for CorelDRAW (Windows) | Windows® 10 (32/64 bit), Windows® 8.1 (32/64 bit) | CorelDRAW Graphics Suite X7, X8, 2017, 2018, 2019, 2020 |